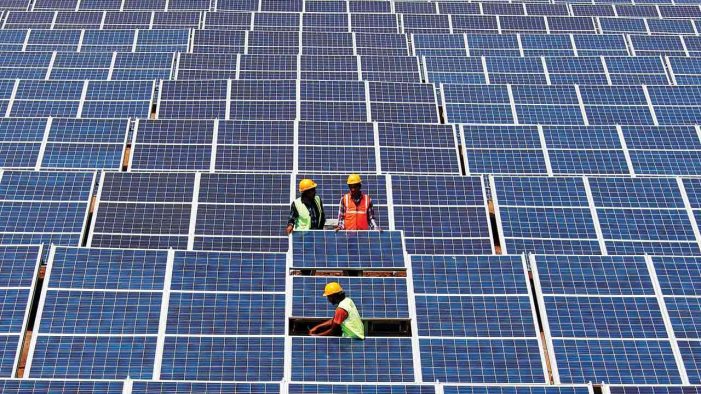 Aizawl: An initiative under the New Economic Development Policy (NEDP), called the Magnetic Mizoram Investors Summit, organised by the Mizoram government in collaboration with its official state partners Innovations India in April, has began to yield results.
The initiative aimed at enabling a large number of business houses to kickstart their business in the state.
Based on the memorandum of understanding (MoU) signed with the Mizoram government on April 21, Sungevity Enterprises, a solar power solutions company, is gearing up to set up the biggest solar power plant in the state with a capacity of 100MW.
Sungevity Enterprises chairman Premjeet Sharma, along with senior directors of the company Binod Kumar, Aswin Patel and Sanjeev Gharoo, on Wednesday met chief minister Lal Thanhawla and submitted the detailed project report to set up the mega solar power plant in the state, official sources said on Thursday.
The proposed solar power plant would be set up at a whopping Rs 630 crore, the sources added.
Apart from providing solar power to the state, the project will also open up huge employment opportunities for the local workforce.
Lal Thanhawla thanked the officials and said the mega solar power plant would be a progressive step towards developing Mizoram.
He said a number of national and multinational corporate organisations were eyeing the possibilities of starting a business in the state and are ready to contribute for the overall development of the state.
Premjeet Sharma on Wednesday called on Mizoram governor Kummanam Rajasekharan at Raj Bhawan here and apprised him about the proposed mega solar plant. He informed the governor about various initiatives taken by the company towards ushering in development via investment in Mizoram.
CEO of Magnetic Mizoram Investors Summit and the managing director of Innovations India, Captain Rahul Bali, who facilitated both the meetings, expressed satisfaction that a big company like Sungevity Enterprises is now looking at Mizoram as an investment destination.
He said the various campaigns and activities being conducted jointly by the Mizoram government and Innovations India for the overall development and promotion of the state have started to bear fruit.
"This is surely the beginning of an investment era in Mizoram," he added.
Sungevity Enterprises signed theRs 600-crore project with the Mizoram government to generate solar energy in the state at the end of a two-day Mizoram Magnetic Investors Summit here on April 21.